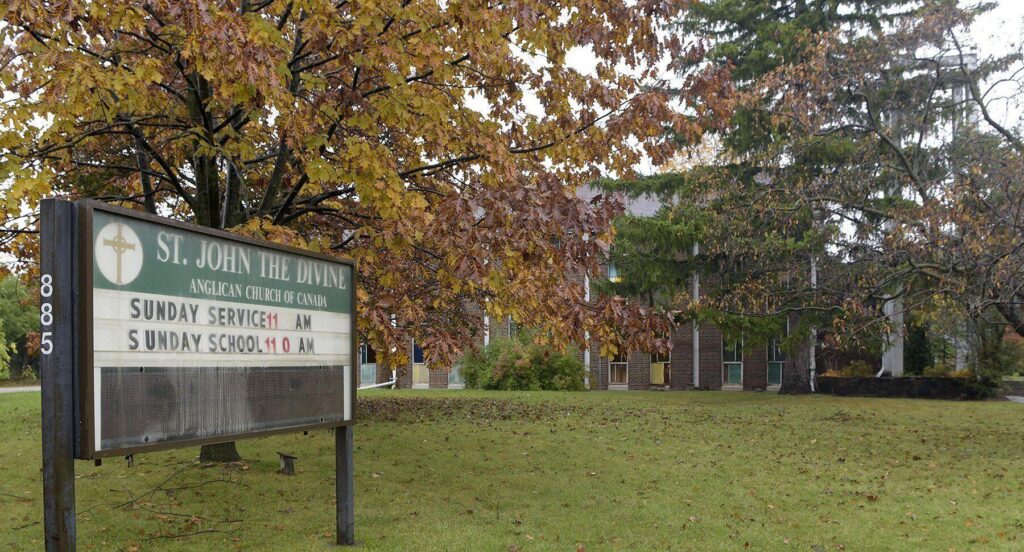 Warming Centres are part of the City's Winter Services Plan for people experiencing homelessness. The City activates Warming Centres when temperatures reach minus 5 degrees Celsius and/or when Environment and Climate Change Canada issues a winter weather event warning.
Warming Centres are pet-friendly and focus on getting and keeping vulnerable residents inside. Facilities provide:
Resting spaces
Meals
Access to washroom facilities
Referrals to emergency shelters
See below for a Who to Call? Sheet pertaining to the 885 Scarborough Golf Club Road warming centre location (St. John the Divine Anglican Church). A PDF version can be downloaded here.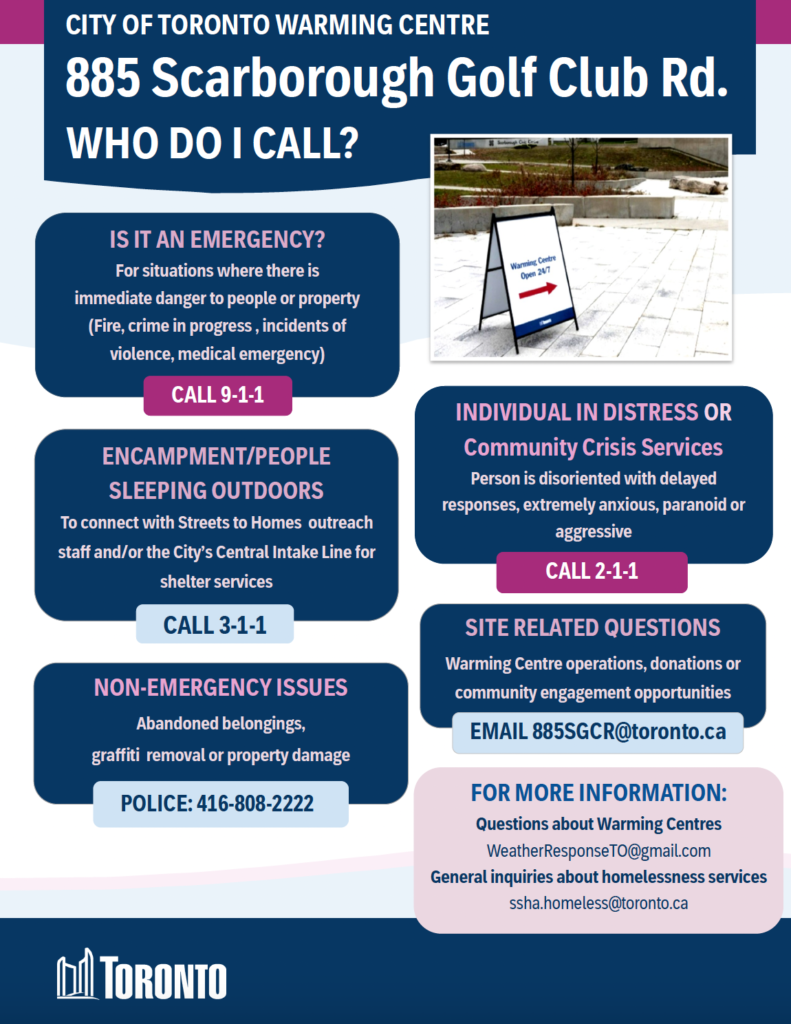 You can sign up for warming centre notifications here.