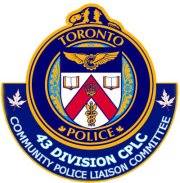 An update from the 43 Division Community Police Liaison Committee:
After a long winter's wait, it appears that the pleasant warm days we have been wanting are finally here. This brings us outdoors and often has us planning on travelling away on day trips or longer vacations. Of course this means that our homes may be empty for a while. The good old days when "nobody had to lock their doors" does not apply any more. As a reminder, please lock your doors and windows too if you are away. And ask a trusted neighbour or relative/friend to watch over your house and collect the mail or papers. If you have plants that need watering, maybe the same person could pick up the papers or mail for you. 
Even if you are home, when it is a warm day or evening, it is very tempting when you want to have cooler air coming in, so be careful especially with sliding doors and lower windows that you do not leave them open. Of course you do not want intruders to have easy access or even animals coming inside.
You have heard the very serious reports about all the cars that are stolen from car parking lots and driveways and often they can be removed even if they are locked. In colder weather people will leave the car running to warm it up when they are still inside the house and this is a bad mistake. People should not leave keys to the car right inside the house door since the signal can be picked up from the outside. If you have one of the newer cars or pick-up trucks or vans that are very attractive to the crooks, then there are devices that can lock the steering wheel and this would slow the robbers down if they had saw it off! If your car is in the driveway or carport, the windows should be closed and locked too. 
As one more precaution: be careful of people coming door to door saying they will give you a good deal on redoing the driveway or roof or siding. Don't take what they say as the truth, but check what they offer before deciding. The same goes for people who telephone you or send messages on the computer.
The 43 Division Toronto Police Service website has a lot of good information for you to check out. 
Upcoming Event: The CPLC with the police are holding a free community family picnic at the back of the station on 4331 Lawrence Avenue on Saturday June 3 from 11AM -2PM.